Summer Discipleship Program 2023 (College)
WHEN
May 23 2023 - Jul 12 2023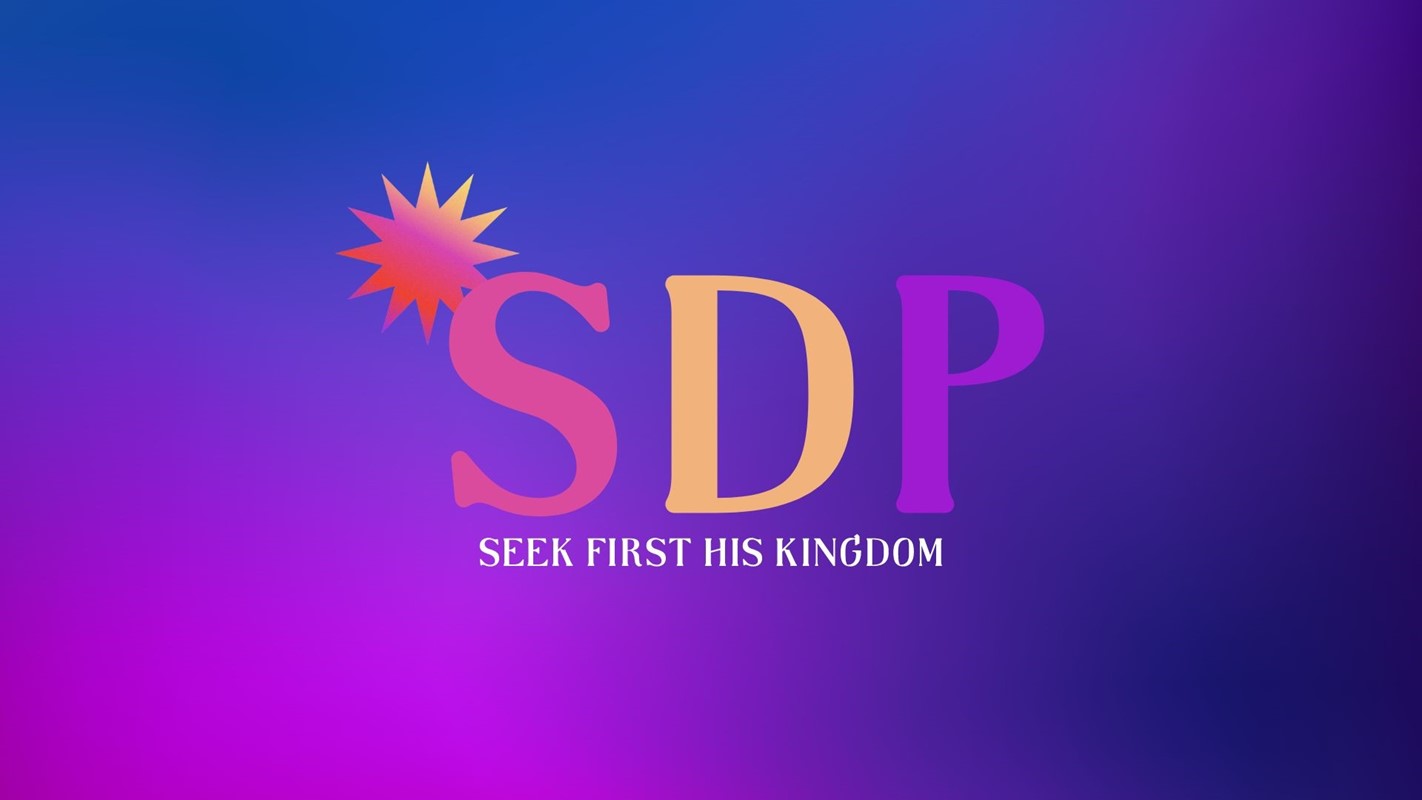 Summer Discipleship Program (SDP) is an 8-week opportunity designed for college students who want to grow in Christlikeness in deep community. The goal of SDP is to equip participants for a lifetime of following Jesus, seeking Him first, and participating in His mission for a lifetime. This is all broken down into the following four sub-goals.
WORD
Gain a deep love for and conviction for the importance of The Bible
Memorization of Scripture
Learn to study the Bible
Learn to meditate on God's Word
Learn how to teach someone else how to read the Bible
PRAYER
Gain a deep love for and conviction for the importance of prayer
Learn to spend both consistent and extended periods of time alone with God 
Learn prayer methods
Learn to pray for lost friends and unreached people groups
Learn how to teach someone else how to pray
DEMONSTRATING THE GOSPEL
Gain a passion for community, service, and the marginalized
Have exposure among the marginalized
Practice serving your community
Practice loving the Church through service
Practice loving the lost through service
Learn how to bring others into service
DECLARING THE GOSPEL
Gain a passion for sharing with the lost
Practice methods of sharing the gospel and testimony in real life situations
Learn how to bring someone to a decision point to follow Jesus
Learn how to follow-up with the lost and new believers upon leading them to Christ
Learn how to teach someone else how to share the gospel
The Breakdown:
The beginning of the summer includes several weeks in Austin where we live in community at Concordia University while receiving practical theological and ministry training by leadership at The Austin Stone. This includes intensive evangelism and disciple-making training provided in partnership with our For The Nations mobilizers at The Austin Stone.
During our time in Austin, students will engage in rhythms of Bible reading, Bible memorization, corporate and private prayer, fasting, and sabbath–building a foundation for their walk with Jesus for a lifetime.
While in Austin, students will experience almost three weeks of team bonding experiences as we partner with CG Victory! CG Victory is a 501c3 nonprofit, faith based, youth, adventure summer camp. Their mission is to spread the joy of Christ by laughing, loving, and living adventurously. CGV caters to both paying campers and kids from hard places. Partnering with CG Victory provides an opportunity for students to earn money during this time while learning to effectively give their lives away in response to the gospel. Once students have completed the SDP, they will have the opportunity to return as counselors with CG Victory for the remainder of the summer!
Students will then travel to Houston, Texas in partnership with Global Gates to bring a summer camp-like experience to 40-60 Afghan refugee kids (Grades 2-5) while growing in awareness of the need for the gospel overseas. This portion of the trip is designed to grow awareness of other religions and how to share the gospel with them.
The final week of the summer students will travel back to Austin to spend the week unpacking what they learned, hear from incredible speakers, and be mobilized to their next step in the fall!
Throughout the summer, students are placed in Discipleship Groups (DGs), groups of 4-6 of the same gender led by a vetted peer.
To register for SDP, please complete the following steps:
Complete this general SDP application. 
After this application is completed, please complete the CG Victory "new counselor" application that can be found here.
Following these steps, you will be contacted by College at The Austin Stone staff for a short interview, followed by an extended interview with CG Victory staff.
Once these steps are completed, you will be officially approved for SDP 2023! Your next step will be to attend the official Support-Raising Kickoff on Monday, February 13th, at The Austin Stone St. John's at 7PM. 
If you have any questions, please contact
[email protected]
Sign Up
8 going
37 spots left
1 days left
Application Deadline:
Feb 7 2023
12:30 AM CST
Contact Info
Mitchell Johnson
Financial
Milestones
| | | |
| --- | --- | --- |
| $850.00 | | 1/3 Support Raised Due 4/12/2022 |
| $1,700.00 | | 2/3 Support Raised Due 5/2/2022 |
| $2,500.00 | | Fully Support Raised Due 5/23/2022 |
Requirements
Prerequisites
Word: Commit to hearing from the Word in this decision.

Prayer: Commit to pray regularly about this decision asking God to give you wisdom.

Community: Get advice and feedback from Godly people around you. Ask questions like: "Can they see you doing this? What do they think your strengths and weaknesses are? If they think you are making decisions based on God or your idols and fears?"

Count the Cost: Make a list of pros and cons asking yourself which opportunity in front of you will best equip you to be a disciple who is making disciples.

Trust: Based on your time in the Word, in prayer, in discussion with others who know you, and time spent counting the costs, trust God and make a decision.
Restrictions
College Student
Preparation
Pray God would use this summer to deeply grow your love for Him!

Invite friends and Missional Community to apply and do SDP with you!
Stories
No stories have been posted for this opportunity yet.